Grounds for obtaining Portugal citizenship by investment
Non-EU citizens can simplify their way to citizenship by getting a Golden Visa first. Thus, they will be able to get a passport:
five years later;
without living in the country permanently — it is enough to spend 7 days a year in Portugal instead of 183 as required for other residence permits;
The Golden Visa itself has little in common with standard visas. Actually, it's a residence permit, which allows the holder to enter and leave Portugal unlimited times, relocate to the country, and travel to other Schengen states visa-free.
An investor qualifies for the Portugal Golden visa if they have a legal source of income outside Portugal and no debts in the country. In addition, an applicant must have no convictions or criminal records in the biography.
The investors' spouses, children up to 26 years old, parents and siblings can get Golden Visas too. Adult family members must financially depend on the main applicant.
The Portugal Golden Visa program offers eight investment options:
€250,000+
Support for arts and preserving cultural heritage
€280,000+
Purchase of properties over 30 years old for renovation
€500,000+
Purchase of newer residential and commercial properties
€500,000+
Purchase of units in investment funds
€500,000+
Financing scientific research
€500,000+
Investing in a local company and creating 5 jobs
€1,500,000+
Capital transfer to Portugal
10 new jobs
Opening a company in Portugal
The investment amount doesn't depend on the number of family members in one application. However, additional expenses arise. For example, an application fee of €533 per family member. The residence permit cards cost €5,340 per person, and medical insurance costs about €400 per person.
If the investor buys real estate to get the Portugal Golden Visa, they pay taxes: 6—8% of the property value as the transfer tax and 0.8% of the property value as the stamp duty. The annual property tax amounts to 0.4% of the cadastral property value.
92% of investors bought properties in Portugal between 2012 and 2022, making the real estate option the most popular under the Golden Visa Program. The capital transfer took second place, and fund units ranked third.
Prices for purchasing and renting Portuguese real estate grow steadily every year, which is a feature of a liquid asset. Suppose an investor buys a residential property for the Golden Visa. They can live in the property with their family or rent it out and earn passive income. Five years later, the investor can sell that real estate and gain profit on the price difference.
However, not all properties qualify for the Golden Visa Program. In addition to the price requirement, there are limitations concerning the property type and location:
Residential properties must locate in Madeira, the Azores or the internal regions of mainland Portugal.
Commercial properties can be situated in any area, including Lisbon and popular resorts.
Examples of Portugal Golden Visa properties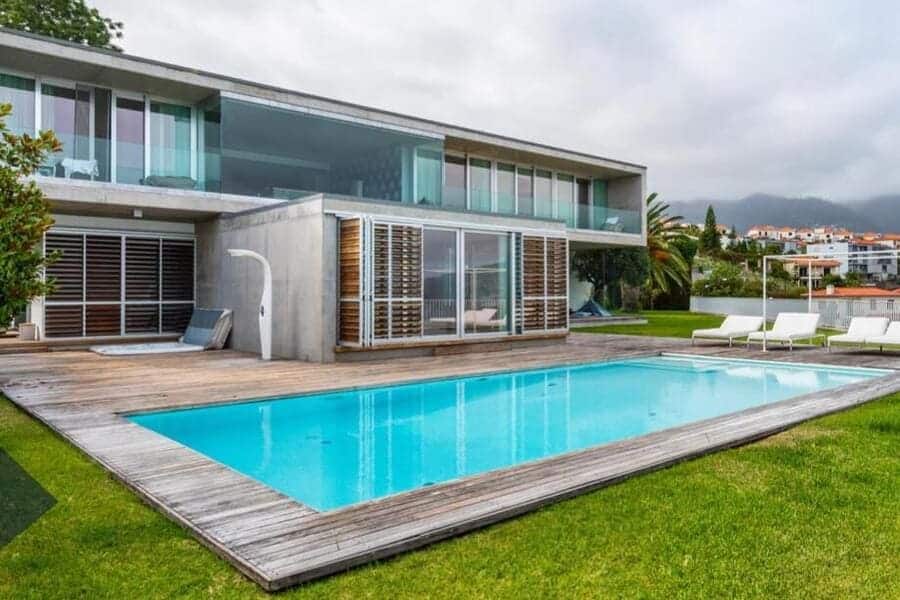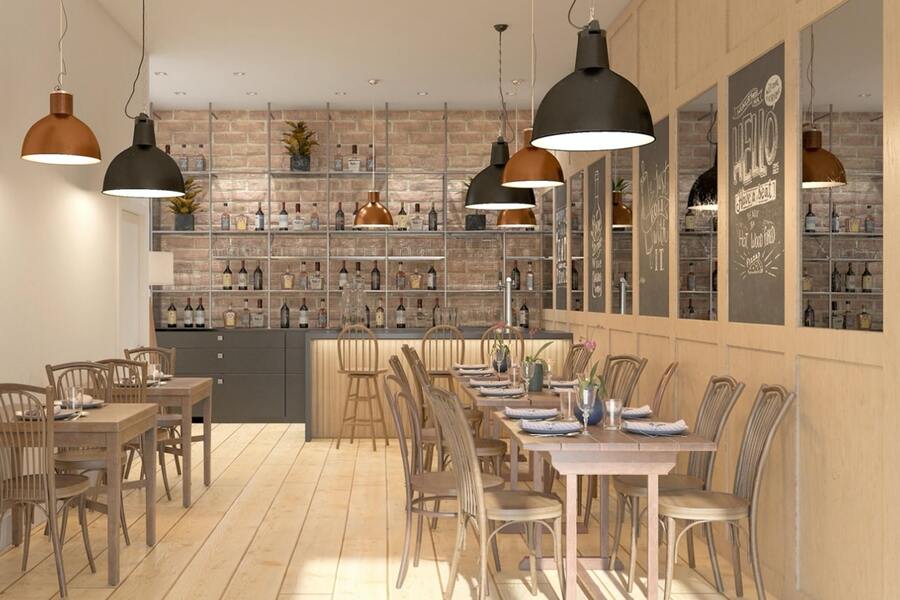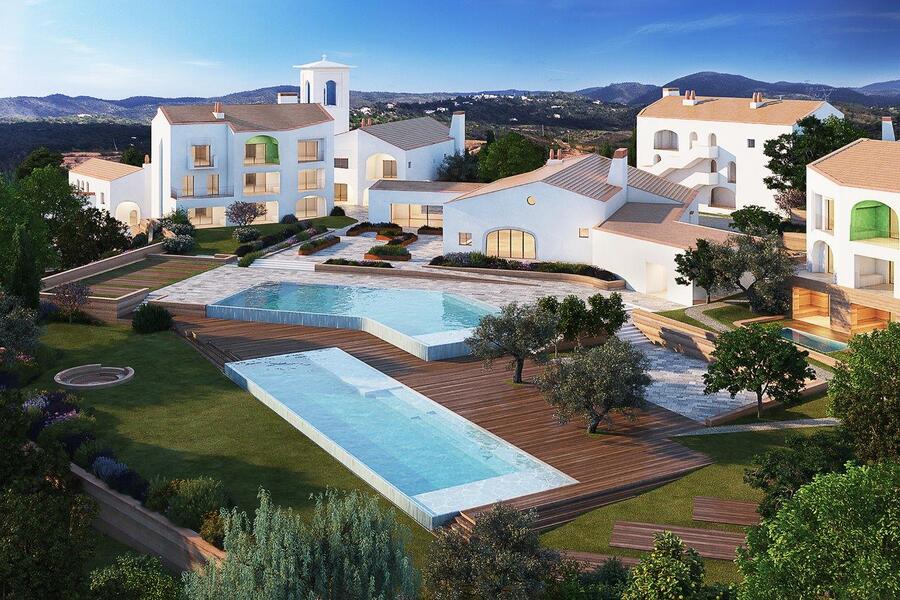 General Portugal citizenship requirements for applicants, including investors
Portugal citizenship is available to foreigners who meet the following conditions:
Being over 18 or legally emancipated from parents according to the Portuguese law.
Residing in Portugal for at least 5 years on a legal ground, for example, with a residence permit.
Having a basic proficiency in the Portuguese language — at the A2 level or higher.
Absence of criminal records with convictions to three or more years of imprisonment under the Portuguese law.
Not posing a threat to Portuguese national security, for example, through terrorism activities.
Additional requirements may apply if a foreigner applies for citizenship on other grounds. Investors provide valid residence permit cards, confirming that they maintained the status for five years or longer and made investments in Portugal for citizenship.
Documents required for investment citizenship application
An applicant for citizenship by naturalisation, including the investment citizenship path, prepares the following documents:
A citizenship application form filled out in Portuguese.
A valid Portugal residence permit card.
A birth certificate.
A police clearance certificate confirming the applicant has no criminal records or convictions. The applicant must get certificates from all countries where they have lived for more than a year since they turned 14.
A certificate confirming proficiency in Portuguese at the required level.
A bank or employer letter stating the applicant's income exceeds the minimum wage of €705.
The applicant doesn't have to get a police clearance certificate and a confirmation of residing in Portugal: the Migration Service (Serviço de Estrangeiros e Fronteiras, SEF) has such information on the country's residents.
All document copies must be translated into Portuguese, if necessary, and notarised.
How to confirm basic proficiency in the Portuguese language for citizenship application
To qualify for citizenship, a foreigner must be able to keep up an everyday conversation and write simple texts in Portuguese. The basic language proficiency must be confirmed with a certificate, and the level corresponds to A2 or higher according to the Common European Framework of Reference for Languages ​​(CEFR).
A2 or higher
Level of proficiency in Portuguese required for obtaining citizenship
Pass a government-approved exam — Prova do Conhecimento da Língua Portuguesa para Aquisição da Nacionalidade (PaN). You can book a date in advance and pay a fee: €15 if you hold the exam in Portugal and €20 for an exam organised at a Portuguese consulate or embassy abroad.
Attend public classes in Portugal. The classes usually occur four times a week, for three or four months. They are free of charge but a certificate costs €7. There are no exams; only your attendance and completing homework count.
Get a CIPLE certificate — Certificado Inicial de Português Língua Estrangeira. The certificate is issued for passing an exam for the A2 level. The exam takes plase at an accredited centre, Centro de Avaliação de Português Língua Estrangeira, and costs €72.
Provide a certificate from a school or a university. You can get confirmation if you are a pupil or a student at an institution where they teach in Portuguese. A diploma can serve as language proficiency proof if you have already graduated. However, only diplomas issued in Portuguese-speaking countries are accepted, namely Portugal, Angola, Brazil, Guinea-Bissau, Cape Verde, Mozambique, Sao Tome, or Principe.
Obtaining Portugal citizenship by investment: a step-by-step procedure
Investors get Portugal citizenship by naturalisation. Thus, they get a residence permit first — a Golden Visa, then maintain the residence status for five years, pass a language proficiency test, and then apply for investment citizenship.
≈ 6.5 years
Portugal citizenship obtaining period
Obtaining Portugal citizenship is a comparatively simple procedure because an applicant doesn't have to take an oath of allegiance or take a history exam like in most EU countries.
An investor can become a Portuguese citizen in approximately six and a half years, including the time for obtaining a Golden Visa and waiting for a decision on their citizenship application.
Time frame for obtaining Portugal citizenship by investment
1
2 to 6 months
Getting a Portugal Golden Visa
2
5 years
Maintaining the residence status
3
1 day
Application for citizenship
4
7 to 12 months
Citizenship application processing
5
2 weeks
Receiving an ID card of a Portuguese citizen
1. Getting a Golden Visa is one of the fastest paths to residency in Portugal as it can be obtained within two to six months. The application processing at the Migration Service takes most of the time as the Service must examine all the investor's documents to confirm their identity and reliability.
2. Maintaining the residence status. The Portugal Golden Visa is valid for two years but can be extended, each time for another two years.
The investor confirms that they still meet the investment program conditions to renew their residence permit. That includes owning an investment asset, having no convictions and spending at least seven days a year in Portugal.
3. Applications for citizenship are accepted at registry offices by appointment. You can choose the closest one to your place of residence in Portugal or apply to the central office in Lisbon — Conservatória dos Registos Centrais.
An application fee of €250 is paid at the chosen registry office.
4. Processing a citizenship application takes up to a year — it all depends on the application queue in the Migration Service.
First, they check whether the applicant has provided all required documents. Then the Migration Service confirms the period of legal residing, and the police — that the applicant has no convictions in Portugal. When the information is verified, the application is passed to the Minister of Justice, who gives the final approval.
5. An ID card of a Portuguese citizen is issued within two weeks after the final approval. The applicant will receive it by mail at their registration address in Portugal.
The ID card can be used in Portugal and for travelling within the Schengen Area.
A Portuguese citizen can travel visa-free to 187 countries. However, in most cases, they need an international passport to cross borders. One can get it by applying to a local office of Lojas de Cidadão.
An application for an international passport costs €65. An additional €10 is charged for forwarding the document by mail. The passport will be ready in five business days.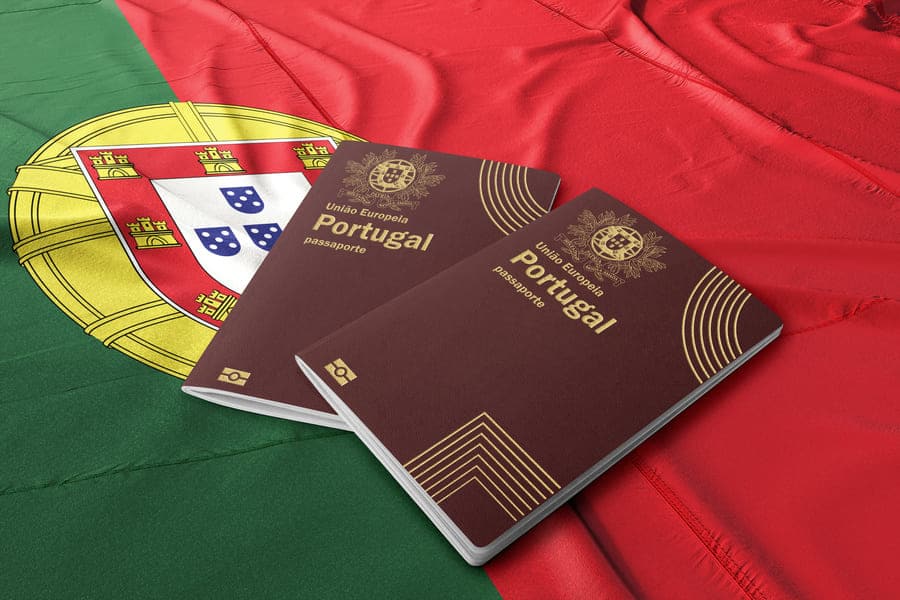 Naturalisation and other non-investment paths to Portugal citizenship
There are five ways leading to Portugal citizenship: naturalisation, marriage to a country's citizen, having Portuguese ancestry, being born in the country or being adopted by a citizen. The Portuguese Nationality Law has been regulating all the paths since 1981. 
Naturalisation is the most common path to the Portuguese passport. In fact, Portugal has the second-highest naturalisation rate in the EU — 5.2%. Over 450,000 people have become Portuguese citizens since 2010, according to the report by the Observatory for Migration.
Adult foreigners can qualify for Portugal citizenship by naturalisation if they have lived there for at least five years. A child under 18 can apply for citizenship if they meet at least one of the conditions:
Their parent has lived in Portugal for at least five years.
A parent has a legally registered place of residence on the Portuguese territory.
A child has studied at a Portuguese pre-school, basic, secondary or vocational education institution for at least a year.
A foreigner must reside in Portugal on legal grounds regulated or recognised by Portuguese authorities. That can be any Portuguese residence permits — temporary or permanent, visas, or entry authorisations.
The period of legal residing in Portugal is a sum of all periods of staying on the country's territory. The residing can be continuous or at intervals. However, the qualifying period is within the last 15 years only.
Therefore, de facto, it is enough for a foreigner to spend four months a year in Portugal to qualify for citizenship — that's an average residing period within 15 years. However, it will require entering Portugal at least twice a year:
a non-EU citizen gets a Schengen visa to visit Portugal, but it allows the stay of up to 90 days in half a year;
EU citizens can stay in Portugal without a visa for the same 90 days out of 180.
To live in Portugal continuously or be able to spend more than three months in half a year in the country, a foreigner usually needs a residence permit. But here is a trick because you are typically required to spend more than 183 days a year in Portugal to maintain your residence permit.
Legal residing for an investor with a Golden Visa
When applying for Portugal citizenship by investment, a Golden Visa holder confirms that they remained a Portuguese resident for five years. In this case, spending 7 days a year, or 35 days in five years, qualifies as a sufficient period of legal residing.
A residence permit is granted on various grounds: family reunification, study at a Portuguese university or work in a local company. Anyways, an applicant must come to Portugal to apply for a residence permit.
Financially independent people can get a D7 visa, which allows the holder to enter Portugal and apply for a residence permit. Entrepreneurs who want to run a business in Portugal can get a D2 visa. Participants of the Portugal Golden Visa Program can enter the country on a C-type Schengen tourist visa.
A residence permit is valid for one or two years, depending on the obtaining grounds. If a resident still qualifies for the permit, it can be extended.
In five years of maintaining a Portugal residence permit, a foreigner can apply either for permanent residence or directly for citizenship.
Steps for obtaining Portugal citizenship by naturalisation
1
3 to 60 days
Visa to enter the country
National D visa or a C tourist visa
2
2 to 12 months
Residence permit
Validity period — 1 to 2 years, subject to extension
3
After 5 years of residing in Portugal
Granted for life, but an ID card is valid for 5 years. The step can be skipped when obtaining citizenship
4
After 5 years of residing in Portugal
Citizenship
Descent. The Portuguese Nationality law doesn't distinguish ancestry as a separate path to citizenship. However, de facto, having Portuguese descendants can lead to obtaining a passport in Portugal.
Grandchildren of Portuguese citizens obtain "citizenship by birth", even if the applicant's parents are not Portuguese nationals. Such an applicant must declare their desire to become a Portuguese citizen with an application to the Migration Service and confirm their ties to the country, e.g., by sufficient knowledge of the Portuguese language.
Portugal is the only country with a legally regulated naturalisation path for descendants of Sephardic Jews, who were banished from the country in the 15th century. An applicant must prove that they have ancestors who were Sephardic Jews of the Portuguese origin and effective ties to the country. By law, Sephardic ancestry qualifies as a naturalisation path.
Marriage. A foreigner can get a Portugal passport if they have been in a registered marriage with a Portuguese citizen for at least three years. Besides, a three-year partnership without registration also counts, but the relationship must be proved in court first.
The relationship must be active and valid when a foreigner applies for Portugal citizenship by marriage. However, if the spouses get divorced in the future, it won't affect the citizenship status.
Birth or adoption. Children can automatically obtain Portugal citizenship by birth if they are born on the country's territory and at least one of their parents is a Portuguese citizen. If a child of a Portuguese citizen is born abroad, they still get citizenship: a child must be registered at a Portuguese consulate abroad.
If a child is born in Portugal to resident permit holders, such a newborn gets Portugal citizenship by birth. In this case, the period of parents' residing in the country is unimportant. A child born in Portugal to foreign parents also gets citizenship if both or one of the parents has lived in the country for at least a year, irrespective of their legal status.
If a Portuguese citizen adopts a child born in another country, such a child can get Portugal citizenship after completing the adoption procedures.
Comparison of paths to Portugal citizenship
Requirements
Naturalisation with a Golden Visa
Standard naturalisation
Marriage to a Portuguese citizen
Portuguese ancestry
Citizenship by birth
Time frame for obtaining a residence permit
2—6 months
3—12 months
3—12 months
—
—
Proficiency in Portuguese for obtaining a residence permit
—
—
Family members can be included in the application for a residence permit
Except for financially independent people with the D7 visa
—
Is it mandatory to permanently live in Portugal, and for how long?
7 days a year
183 days a year
The spouses can live in another country
Time frame for citizenship application
5 years
5 years
3 years
—
—
Specific conditions for obtaining citizenship
Extending and maintaining the Golden Visa for 5 consecutive years
Legal residing in Portugal for at least 5 years

For children under 18 — a year of study at pre-school, school or vocational institution instead of residing
• 3 years of marriage or partnership with a Portuguese citizen
• Ties to the Portuguese society
• Portuguese grandparents or ancestors who were Portuguese Sephardic Jews
• Ties to the Portuguese society
If born in Portugal to foreigners — a proof that both or one of the parents has lived in the country for at least one year on any ground

If born abroad to Portuguese citizens — a birth registration at a Portuguese consulate
Portugal citizenship benefits for investors
Getting a passport without permanent residing in the country. Obtaining an EU country citizenship usually requires living on its territory for more than 183 days a year. But if an investor gets a Portugal Golden Visa, they need to spend only 7 days a year in Portugal. Therefore, 35 days of residing during the five years of maintaining the Golden Visa is enough to apply for Portugal citizenship.
Keeping the first citizenship. Unlike Austria or Germany, Portugal allows its citizens to have several passports. Thus, an investor doesn't have to give up their first citizenship when obtaining the Portuguese nationality, provided the country of the first citizenship allows dual citizenship too.
Reducing a tax burden. If an investor relocates to Portugal and spends more than 183 days a year in the country, they can become a Portuguese tax resident.
0%
The tax rate for global income in Portugal for an NHR
A special status is available to new tax residents — the Non-Habitual resident. It allows the holder to pay the income tax at a flat rate instead of a progressive scale of up to 48%. The beneficial tax rates are:
0% on global income provided a source country has a valid Double Taxation Treaty with Portugal;
10% on global pension payments;
20% on professional income.
Companies can benefit from reduced rates on corporate and value-added taxes. The reduced rates apply to businesses registered in Madeira and the Azores and to some services and goods like food and logistics.
Liquid assets and passive income. If an investor gets a Golden Visa for purchasing a real estate or investment fund units, they get an additional source of passive income. 
Renting a property out will bring you about 5% per annum and investment fund units — 6 to 10% per annum. Besides, property prices grow by approximately 7% every year. Thus, the investment property might be sold with a profit a few years later.
5 to 10%
Annual profitability of real estate and investment fund units in Portugal
Visa-free travelling to 187 countries. Portuguese citizens don't need visas to visit other Schengen states and the UK for 90 days in half a year. They also freely enter Hong Kong, Singapore and Brazil. Trips to Australia, New Zealand, the USA, and Canada require an online electronic travel authorisation.
Moving to Portugal. Portugal is one of the five safest countries in the world, with locals welcoming to immigrants. The country also has a warm climate, a comparatively low cost of living, beautiful nature with clean oceanic beaches, and rich history and culture. The Portuguese economy is relatively stable and steadily growing. All things considered, Portugal might be a nice place for living, studying, and doing business.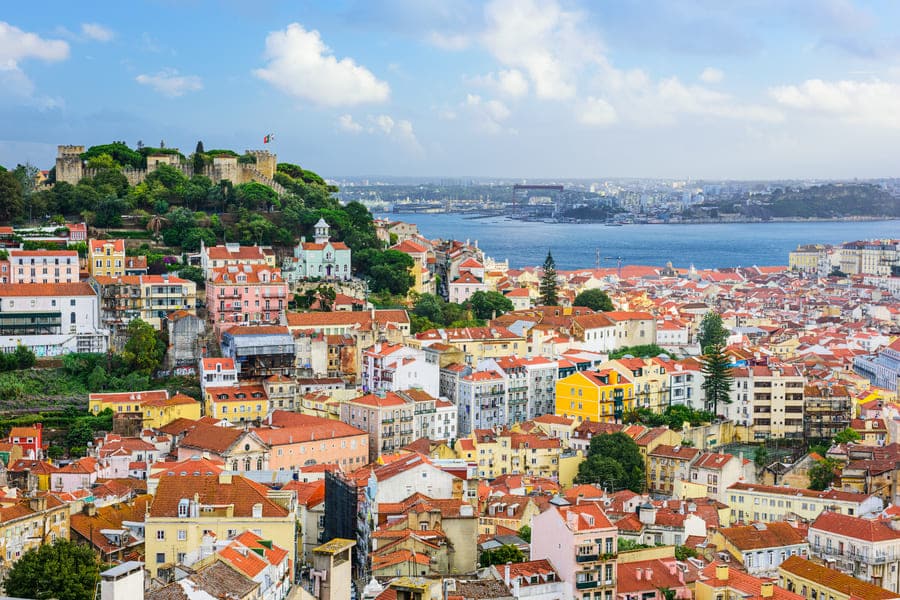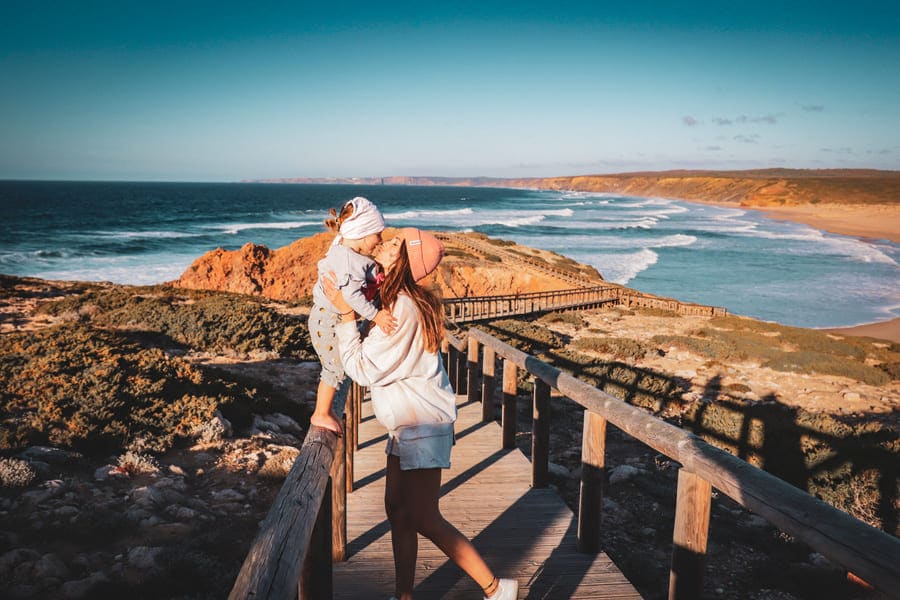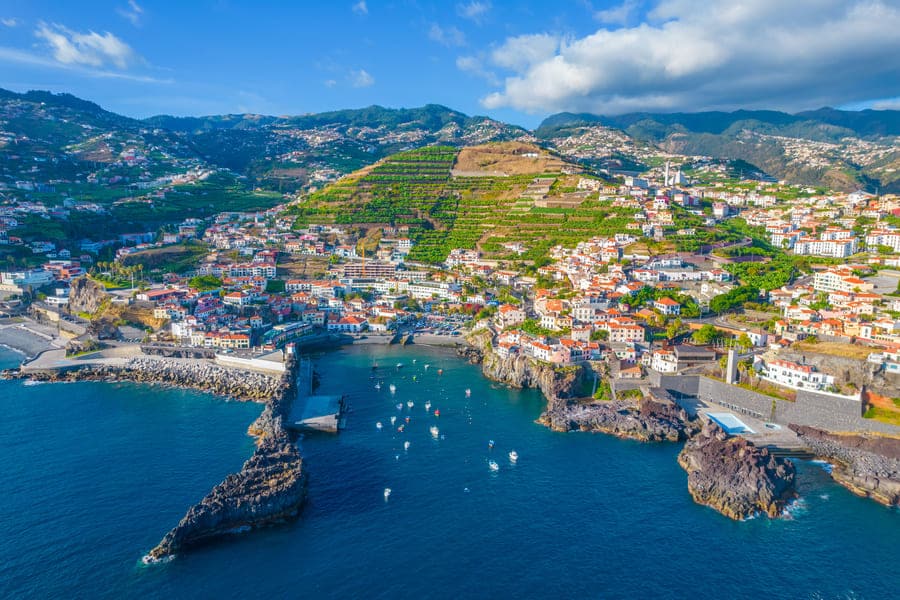 Freedom to live, work and do business in any EU country. Portugal is a member of the European Union. Thus, its citizens have the right to choose any member state for living and employment without the need for additional permits.
Services of European banks, medical clinics and educational institutions. Portuguese residents and citizens can open accounts in any bank in the region. Portuguese citizens don't need a medical visa or a student residence permit to get treatment or study at any institution within the EU.
Frequently asked questions
How can I get Portugal citizenship through investment?
Does buying a house in Portugal give you citizenship?
No, it doesn't. However, purchasing residential real estate in Madeira, the Azores, or the internal regions of mainland Portugal may lead to getting a Golden Visa, a special residence permit for investors. 
If the investor remains the owner of investment property and regularly extends their Golden Visa, they get an opportunity to apply for citizenship. To become a Portuguese citizen, the applicant must prepare the required documents and prove basic proficiency in Portuguese.
Is it easy to get Portugal citizenship?
Yes, it is easy compared to most other EU countries. To become a Portuguese citizen, a foreigner must legally reside in the country for five years, for example, on a residence permit. Another condition is to confirm the basic proficiency in Portuguese on the A2 level.
An applicant for citizenship doesn't have to get permanent residence before applying for citizenship, take exams on the country's history or culture, and give up their first passport. Investors with Golden Visas don't even have to spend most of the year in Portugal: it is enough to visit the country for a week every year to maintain residency and qualify for citizenship.
How long does it take to get Portuguese citizenship?
Approximately six and a half years. The period will include:
2 to 12 months on obtaining a residence permit.

5 years of legal residing in Portugal before applying for citizenship.

7 to 12 months of waiting for a decision on your citizenship application.
Does Portugal allow dual citizenship?
Yes, it does. A foreigner doesn't have to give up their first passport, provided the country of the first citizenship doesn't require it.
Can Portugal citizenship be revoked?
Yes, it can be. For example, if it turns out that the person provided falsified information about themselves when applying for citizenship or became involved in activities threatening the country's security and public order.
How can I get permanent citizenship in Portugal?
You need to legally reside in Portugal for five years with a residence permit or permanent residence, confirm your basic proficiency in Portuguese with a certificate and apply for citizenship at a local registry office.
Portugal citizenship is granted for life and can be inherited by the citizen's children.
How to travel with a Portuguese passport?