Possibility of moving to Europe
The Golden Visa allows you to move to Europe legally; moreover, Portugal will enable you to apply for citizenship five years after getting a residence permit.
But already, even a residence permit gives you advantages: the possibility to live near the ocean and travel across Europe visa-free, develop business in Europe and receive tax benefits, or create a "safe haven" for your family life.
Prospect to obtain European citizenship
Getting a Golden Visa is a direct way to citizenship. The investor and their family can apply for permanent residence or citizenship after 5 years of being a resident.
Citizens of Portugal can legally live in any European Union country and travel to 187 countries worldwide without a visa. In the list of visa-free countries are such destinations as the USA, Canada, Australia and the UK.
Benefits of the Portuguese taxation system for new residents
If you live more than 183 days per year in Portugal, you become a tax resident. You also can get the status of a Non-Habitual Resident, which gives you tax benefits valid for 10 years:
no tax for self-employed income and dividends;
10% tax on pension payments from other countries;
no tax for income earned abroad;
20% income tax for highly qualified specialists such as engineers, doctors, architects and executives.
Generally, income tax is progressive: 14.5% for income under €7,112, and 23% for income from €7,112 to €10,732 etc. The maximum tax is 48%+5% for income above €250,000. Income tax for payments from abroad is from 28% to 48% without the NHR status. Portugal has Double Tax Avoidance Agreements with 78 countries. India, France, Canada and China are on this list.
Business opportunities
Portugal is a stable and safe country for entrepreneurs. Legislation in Portugal is predictable, as in other European countries. The World Bank has a Rank of Doing Business and Rank Transparency International, so in the rank of business, Portugal is in 39th place from 190, and in the Rank of Transparency is the 32nd from 180.
Like many European countries, Portugal suffered from the crisis of 2008, but it recovered faster than neighbouring countries because of investments, tourism development and stimulating consumer demand by the Government.
Opening a business in Portugal can be an excellent opportunity to enter the European market, because of its labour force and low real estate costs, compared with other European countries.
Launching a business is relatively simple and takes 2—3 days. There are single window services for opening a business and many legal intermediary services. You also can buy an existing company.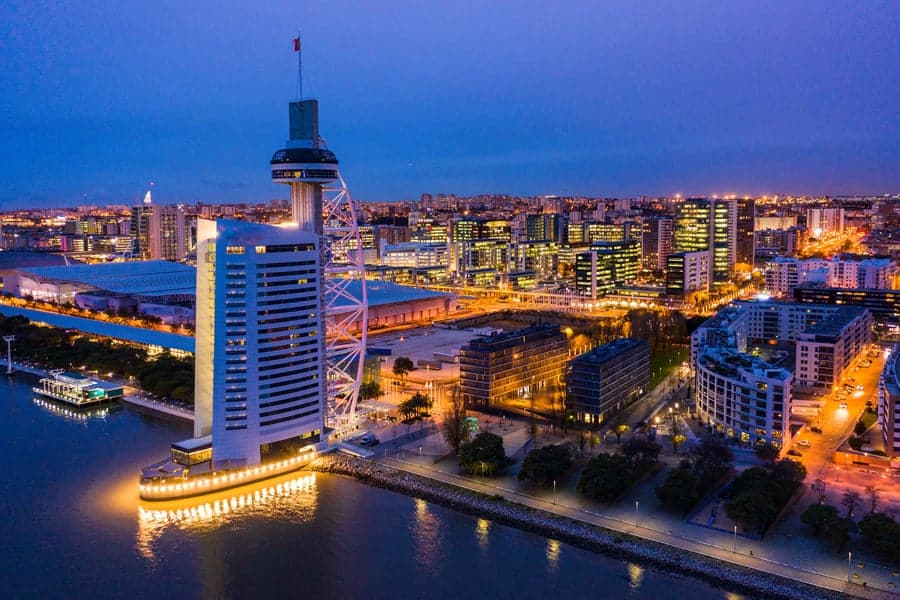 Source of passive income
One of the most popular ways of obtaining a Portugal Golden Visa is investments in real estate because of its low costs. But for a Golden Visa, you have a minimum investment threshold of €250,000, so you can get a luxury property for this amount. And of course, If you buy a property for a Golden Visa, you get a Golden Visa and the property.
Tourism is a rapidly developing industry in Portugal, so that you can rent out your property at least. Twenty-two million tourists visited Portugal in 2019, and all of them needed accommodation.
However, there are many options even without tourism — the population of Portugal is more than 10 million people, and real estate rental is quite a popular service.
A similar situation is with the commercial estate — you can get a contract with a management company, and they usually commit to guaranteed profitability.
Real estate in Portugal for obtaining a Golden Visa
Travel opportunities
Portugal is a member of the European Union, so that you can visit EU countries visa-free. 30 countries that signed the Schengen Agreement are on the list. The Golden Visa allows you to stay in these countries for 90 days within six months.
Healthcare
Around 9% of the Portuguese GDP is spent on healthcare. In 2020, it was 36th in the world according to Global Health Expenditure. There are a lot of public, social and private hospitals across the country.
Residents and citizens can get medical help in public hospitals, and most services are paid for. But the prices are not high, for example, a consultation with a doctor starts from €4. There are a lot of private clinics with a high level of service. For example, there are telemedicine services.
Education
The educational system of Portugal can be divided into three steps:
pre-school — optional grade for children from 3 months to 5 years;
school — obligatory step, for children from 6 years;
higher — optional step.
There are two types of higher education institutions: colleges and universities. In a college, you can get a licence or bachelor's degree and a master's degree only in a university. Foreigners with residence can enter state universities with a general discharge, and if they pass exams well, they can study for free.
There are commercial options in public and private universities; education costs from €1,500 per year at Universidade da Beira Interior and reaches €12,000 per year in the most prestigious universities. Educational programs in English are more expensive than in Portuguese.
There are 130+ universities in Portugal whose diplomas are accepted in the EU so that grads can find a job in other countries.
At the top of higher education institutions in Portugal are:
University of Lisbon;
Universidade Nova de Lisboa;
University of Porto;
Universidade de Combria;
University of Aveiro;
Universidade Católica Portuguesa (UCP);
Iscte University Institute of Lisbon.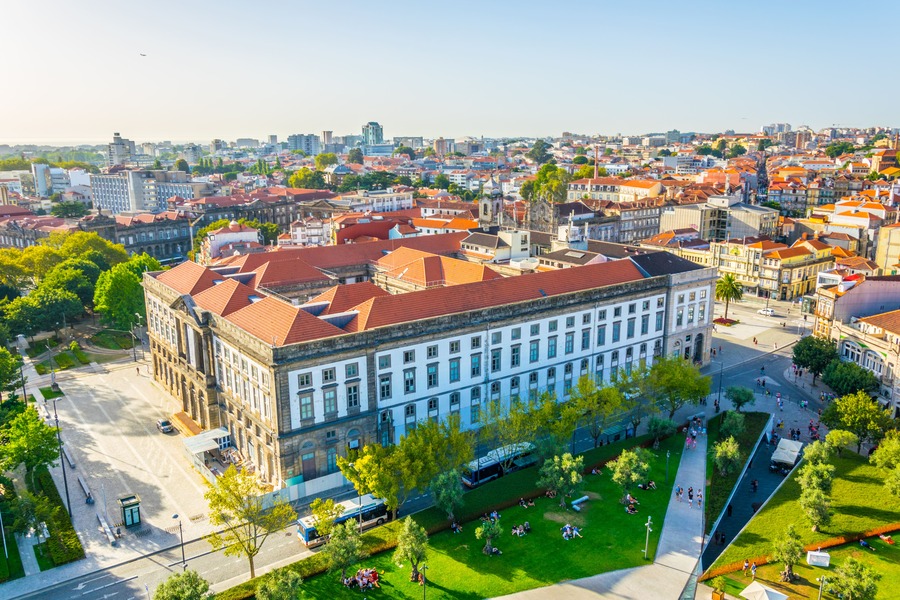 Favourable Portuguese environment
Generally, the climate in Portugal is warm, but there are some regional nuances. For example, the south is arider, and the northwest is rainier. The warmest month is August, which can be around +28 °С. The most comfortable temperature of the water is in August and September.
Portugal has one of the most significant numbers of sunny days in Europe; there are more than 200 days during the year. Winter is warm, and snow is a rare guest.
In 2019, the Global Finance named Portugal as one of the safest countries in the world, it got 4th place in global rank, and in 2022 it got 7th place in the Global Peace Index. It means that the criminal activity in Portugal is low, and locals are amicable.
Low accomodation cost in comparison with other European countries is another one benefit of living in Portugal. It is cheaper than Spain, not to mention Austria, Switzerland or England.
Portugal has many places of interest: great architecture with castles and palaces, parks, mountains, beaches and the ocean. It is highly recommended to visit Castle of Óbidos, Palácio da Pena, Alcobaça Monastery, Peneda-Gerês National Park, Évora city, the beach of Praia da Luz and so on. Because of the ocean, surfing is very popular. In 2020, Portuguese places got 26 nominations for World Travel Awards.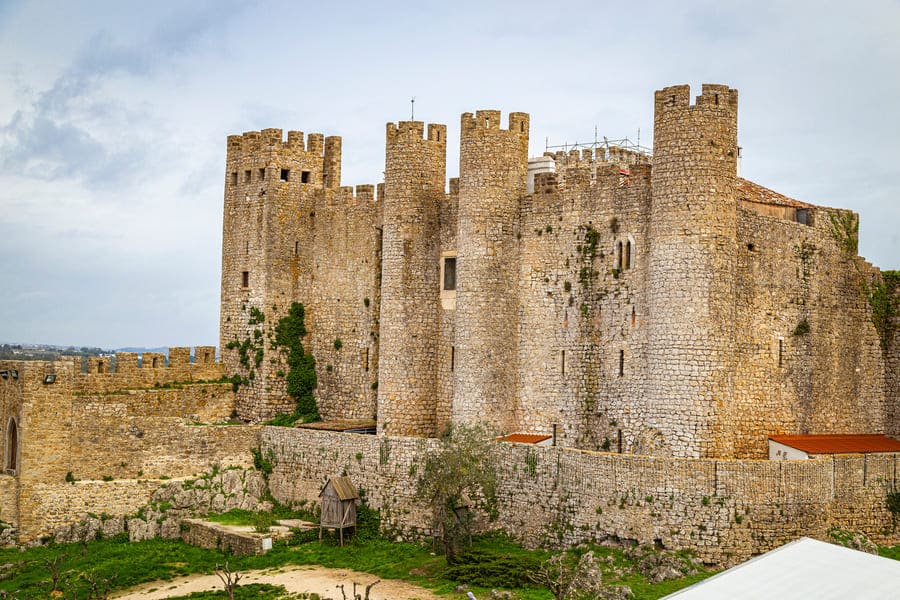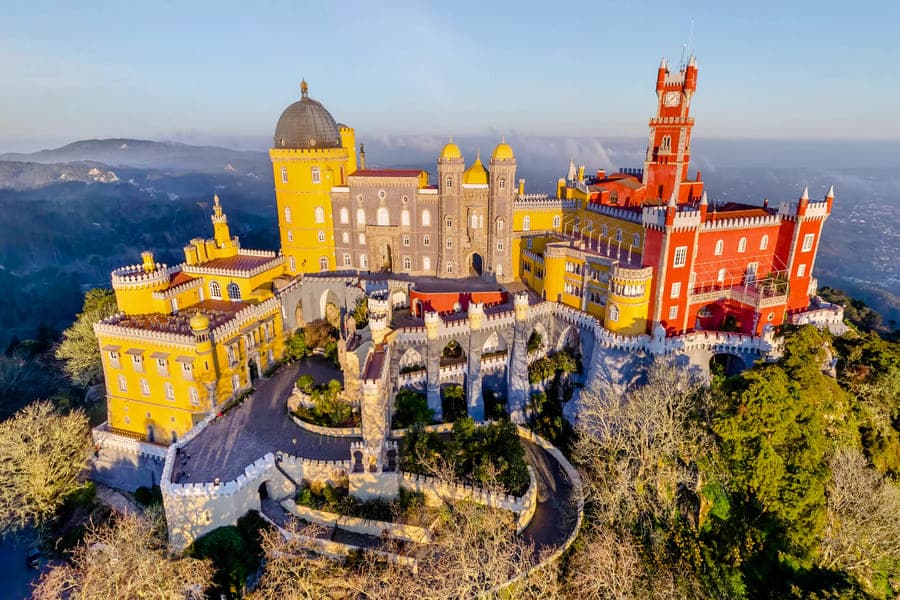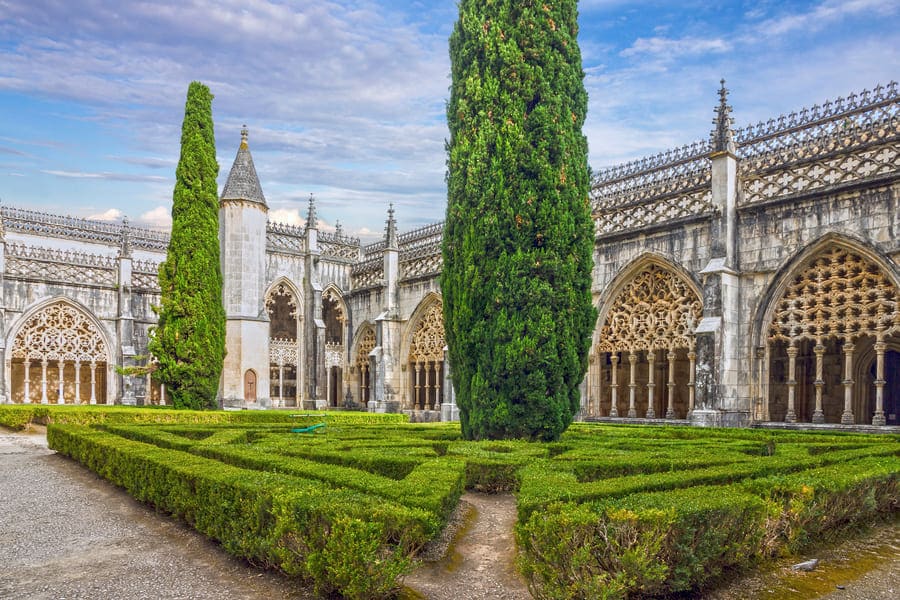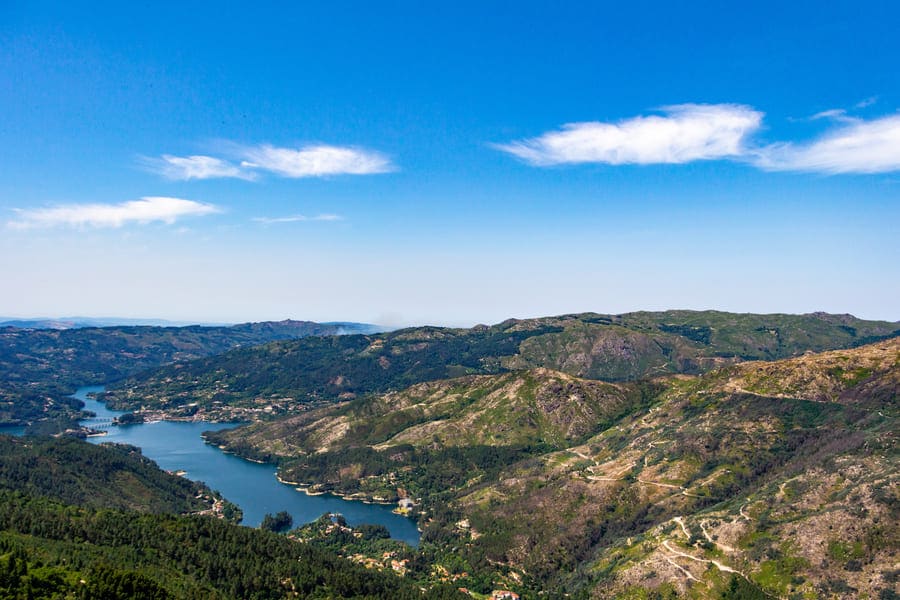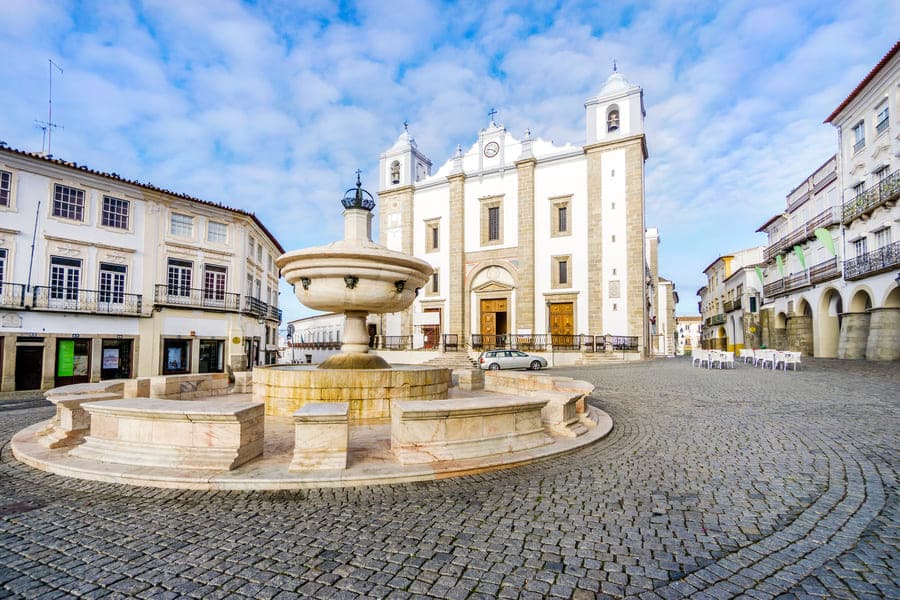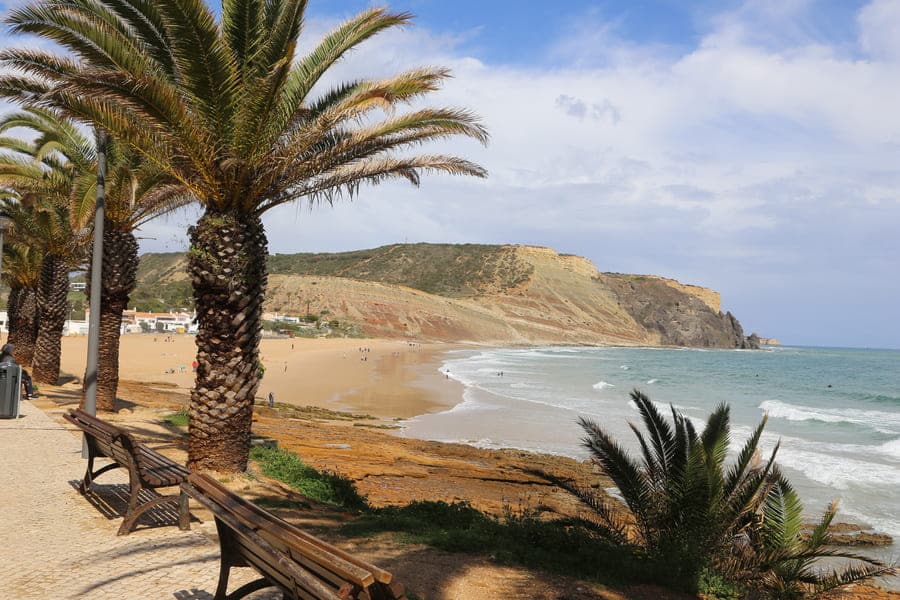 5 disadvantages of living in Portugal
Talking about the pros of life in Portugal, we can't avoid the cons. There are five main disadvantages of Portugal:
1. The need to learn Portuguese. You can speak English in tourist places, but the state language is Portuguese, so it is better to learn it for a comfortable life in the country. If you want to get citizenship, language knowledge is necessary.
2. Bank cards are not accepted everywhere. The most common payment system is Myltibanco; payments by international methods such as Visa and MasterCard are not possible everywhere. Often, it would help if you had cash.
3. Hot summer, rainy winter. The climate is mild, but there is no snow in winter. Its average temperature is about +4°С…+10°С.
4. No central heating. It's critical because of the previous point: it is cold inside apartments in winter.
5. Life rhythm is slow. The peace of life in Portugal is quiet. All recreation such as restaurants and shops are closed on Sundays and in the middle of working days.
Ways of obtaining a Portugal Golden Visa
There are seven options for the Portugal Golden Visa Program:
€250,000+
Supporting arts and restoring cultural heritage
€280,000+
Real estate purchase
€500,000+
Purchase of investment fund units
€500,000+
Business investments with creating at least 5 jobs
€500,000+
Investments in research activities
€1,500,000+
Capital transfer
10+ new jobs
Opening a company in Portugal
Every option assumes additional expenses on legal support, administrative fees and insurance. The most popular ways are purchasing real estate or investment fund units because they accept return on investment and profit. The most accessible option is buying real estate.
General requirements for investors are the fulfilment of program conditions, age — older than 18 years, and absence of criminal records and socially dangerous sicknesses, such as HIV. Investors can add family members to the application: spouses, children under 18, financially dependent children aged 18 to 26, parents, and siblings.
There are seven general steps in the process of obtaining a Golden Visa:
Preliminary Due Diligence — 1 day.
Selection of an investment option — 5 days to 3 weeks.
Trip to Portugal for opening a bank account, getting a taxpayer number and making a power of attorney for a lawyer— 2 to 5 days.
Fulfilment of program conditions — 1 to 2 months.
Preparation of documents and application — 1.5 to 2 months.
Fingerprinting in Portugal — 1 day.
Approval and getting the residence permit cards — 4 to 6 months.
Every 2 years, you need to renew your residence permit. In 5 years, you can claim citizenship. The renewal procedure is similar to the application process: you must collect and submit documents online, pass fingerprinting and get new residence permit cards.
Instead of conclusion
We observed all pros and cons of living in Portugal. In short, Portugal is an excellent place to live if you are okay with its peaceful life rhythm. Because the quantity of pros is considerable: you get the possibility to move to Europe and afterwards obtain citizenship, and as a result, get a lot of options of visa-free travel.
As a resident, you can access a developed healthcare system, prestigious education and a beautiful environment. You pay profitable taxes and get business opportunities. And finally, нou invest for getting a Golden Visa, but your investment generates income.
Frequently asked questions
What are the disadvantages of living in Portugal?
There are 5 main cons of living in Portugal: the need to learn a language, weak development of fintech services, weather, absence of central heating and slow life rhythm.