What is a Portugal golden visa?
A Portugal golden visa is one of the types of Portugal residence permits. It is called "golden" because it stands out above other types of resident permits for more attractive conditions its holders have to follow to maintain their status and get citizenship in the future. Most Portugal residence permit holders must spend at least 183 days a year in Portugal. For golden visa holders, the required period of stay in Portugal is reduced to just 7 days per annum.
A Portuguese golden visa has other names. It is called an investor visa to Portugal because applicants get it by investing in Portugal's economic development. It can also be called a Portugal residence visa as its holders get the right to move to Portugal and live, run a business, work and study in the country.
The Portugal Golden Visa program has been operated since 2012 and is qualified as the most popular residence program for investors. In 10 years, about 11,000 investors participated in this program, and almost 18,000 residence permits were issued accordingly for them and their families. 
A Portuguese residence permit is favoured by investors driven by attractive terms and conditions. Compared to the similar Spain Golden Visa program, the Portuguese program is much more attractive in terms of thresholds and conditions.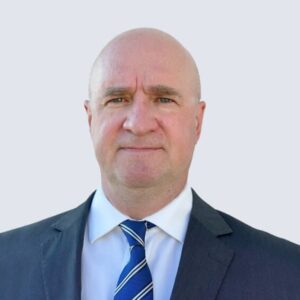 Victor Esik,
Head of the Portuguese office
How can I benefit from holding a Portuguese golden visa?
Participation in the Portugal golden visa program opens investors many opportunities. It can make travel more convenient, give access to quality but affordable education, and lead the way to EU citizenship and better quality of life.
Visa-free travels in the Schengen Area. Portuguese residence permit holders can travel to Schengen countries without visas. In Portugal, the period of stay is unlimited. In other Schengen countries, it is allowed to spend up to 90 days each half a year. The periods of stay in different countries are summarised.
In the three countries that are part of the EU but have signed the Schengen agreement partially, namely, Cyprus, Romania and Croatia, it is also permitted to stay for 90 days out of 180. Still, the periods of stay are counted individually for each country.
During the pandemic, I got sick of depending on visas and constantly changing entry rules. My business was falling apart because I could not visit suppliers on time. After getting a Portuguese residence permit by investment, I finally managed to cross the Italian border, met with suppliers in Milan and did not lose regular customers.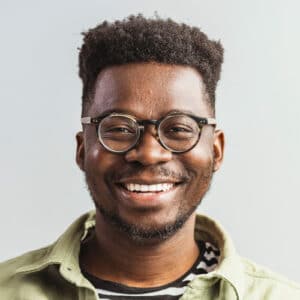 Banele,
a furniture factory owner from South Africa
EU citizenship prospect. Portugal citizenship cannot be obtained directly by investment. Yet, Portugal residency obtained by investment opens the path to a Portuguese passport. A citizenship application can be submitted after holding a Portugal golden visa for five years.
In terms of getting EU citizenship by naturalisation, Portugal golden visa holders are in a unique position. Only the Portugal residence by investment program provides the opportunity to obtain citizenship without relocation.
I wanted to expand my business in Europe, so I decided to get citizenship in the EU, as it should simplify my business trips and give me access to European banks. As a Portuguese resident, I have already registered a company in Portugal, opened personal and corporate bank accounts, and attended 15 conferences in Schengen countries without visas.
I chose a Portugal golden visa over golden visas of other countries because it did not oblige me to reside in the country permanently. I come to Portugal twice a year to practise Portuguese as I must pass the language exam to get a passport.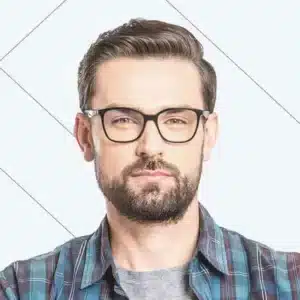 Andrew,
an IT company owner
Relocation to Portugal. People move to Portugal due to various reasons. Portuguese golden visa holders can move to Portugal anytime, though relocation is not required.
Most expats feel comfortable in Portugal after relocation: they are satisfied with the quality of life, variety of holiday destinations and pleasant climate. Portugal is the only European country to make it to the top 10 best countries for expats.
It is safe in Portugal. Both locals and expats agree that they are not afraid to return home at night, let the children go out alone or even leave doors open. And the rankings can support these statements: Portugal holds the 6th position in the Global Peace Index.
During the last year of our life in Peru, our house in the closed cottage village was robbed twice. To ensure the safety of my family, I got a Portugal golden visa and moved my wife and children to Cascais. I will reunite with my family as soon as I find a way to get a good income in Portugal.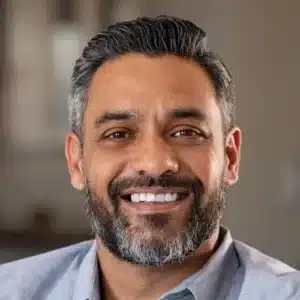 Alejandro,
director of a financial fund
Studying in Portuguese schools and universities for free. Investors' children can study in private schools and public free schools as well. In Portuguese universities, golden visa holders and their family members are also allowed to study on the state-financed ground but under one condition: if they have lived two years in Portugal before enrolling.
State-financed education in public universities is not completely free of charge. Students have to pay an administrative fee of at least €697 per annum. For self-sponsored students, tuition fees range from €3,000 to €12,500 a year. To apply, prospective international students also need to provide a Portuguese language proficiency certificate of the B2 level.
Tax optimisation. If Portuguese resident permit holders spend more than 183 days in the country, they become tax residents of Portugal. New tax residents may get a special Non-habitual Resident status, or NHR, which allows reducing the tax burden for 10 years.
NHR holders are exempt from paying taxes on income earned outside Portugal, while their income made in Portugal is levied at a flat 20% rate instead of a progressive rate reaching 48%. For retirees, the rate is halved: they pay 10% tax from pensions.
To be eligible for NHR status, investors need to be top managers, heads of companies or other highly qualified professionals.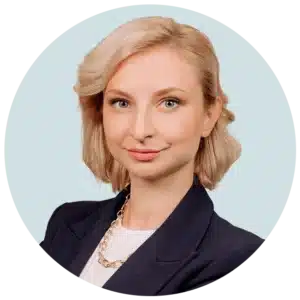 Evgeniya Morozova,
Head of the Legal Department
Return of investment with profit: rental income and capital gain. Those who choose to get a Portugal golden visa by buying a property can rent it out and get an average yield of 5%. After the five-year ownership, investors may obtain a permanent residence permit or Portuguese citizenship and sell the property at a much higher price than when buying. Last year house prices in Portugal increased by 13.8%. For five years, they can increase by 1.5 times.
Investing in fund shares, one can earn an annual yield of 3 to 10%. However, those who transfer capital to deposits in Portuguese banks return the investment without any interest.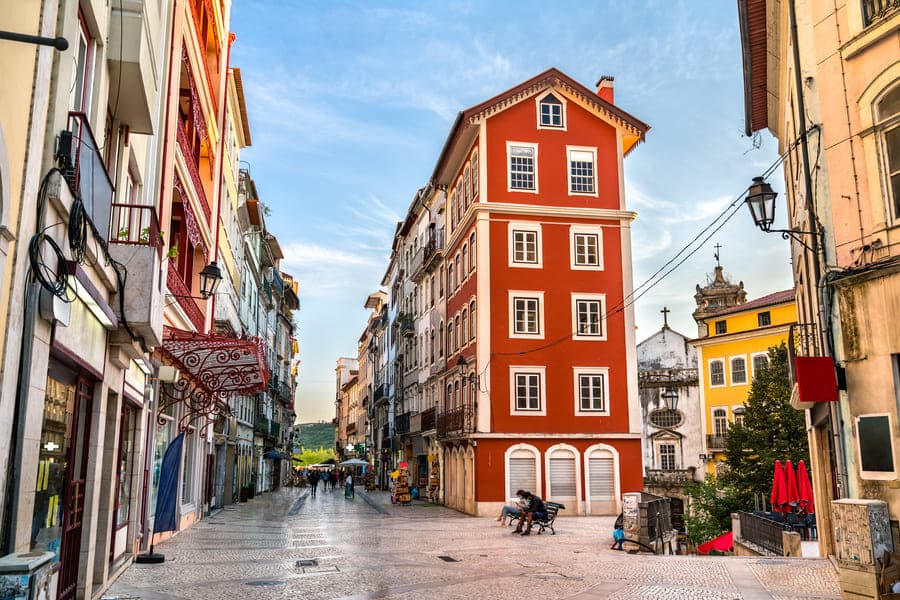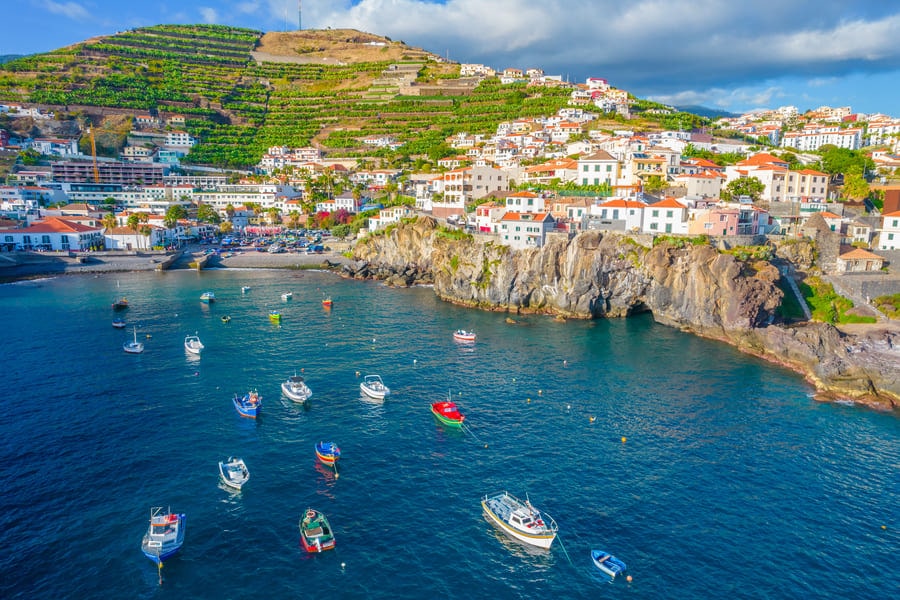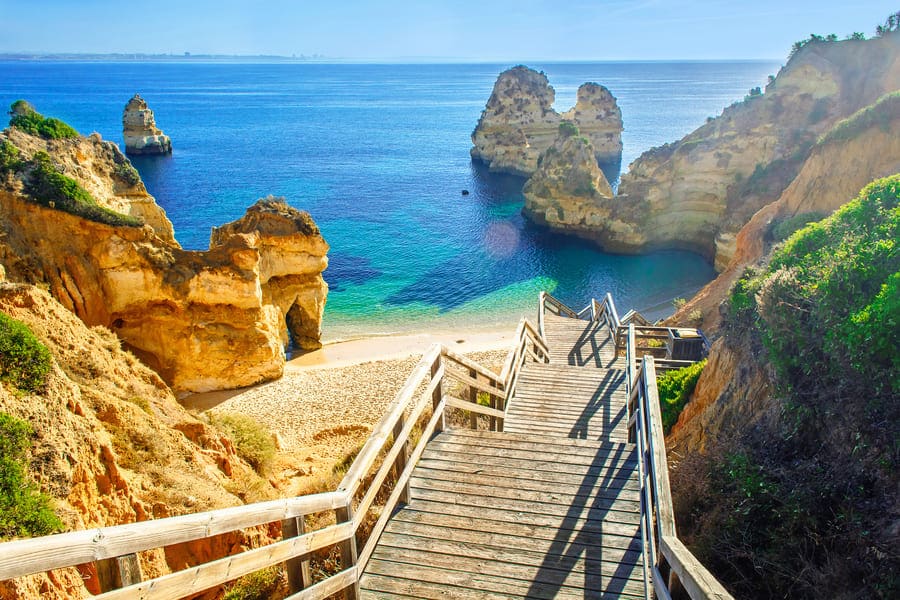 Can I get a Portugal golden visa for all my family?
An applicant for a Portugal golden visa can include their family members in the application. Yet, all but a spouse must be financially dependent on the applicant, and some age and other restrictions apply.
An investor must be over 18 years of age, and his country of origin cannot be a part of the EU or EEA. The money for investments must have been legally earned outside Portugal, and the source of income is to be revealed. Other requirements are a clear police record, no debts in Portugal, and no Schengen visa denials.
A spouse can be of the opposite or same sex and does not need to be financially dependent on the investor. If spouses are of the opposite sex, they are allowed to be in a partner relationship, meaning not officially married. If spouses are of the same sex, the marriage must be officially registered: if it is not, the couple can get married in Portugal before applying for a residence permit.
Children of the investor or their spouse under 26 years old may also be included in the application. They need to be principally dependent on the main applicant. Children over 18 have to also be university students and registered to the same address as the main applicant.
If an investor wants their children over 26 to get a Portugal golden visa, a child can submit a separate application with the investor becoming a sponsor.
Children from 22 years old are also best represented as the main applicants. If they are included in their parent's application, they might have problems renewing their residence permit cards when they turn 26 and stop meeting the Portugal investment program's terms.
If sponsorship is applied, children and parents must invest in different objects. For example, buy two apartments.
In other cases, investors and their children are allowed to invest in the same property, business or another investment project.  For example, one of our clients participated with his two adult children. The family submitted three separate applications but purchased one villa worth more than €1,500,000 to exceed three times the minimum investment.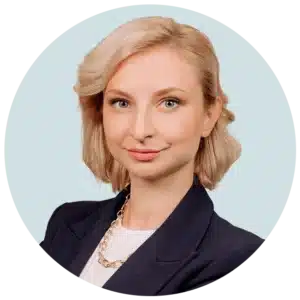 Evgeniya Morozova,
Head of the Legal Department
Parents of the investor and their spouse are allowed to participate, with no strict age limit applied. However, for parents younger than 65, the investor must provide a wide list of evidence of the dependence: proof of receipt of a financial allowance from the main applicant, certificate of disability, etc.
Siblings younger than 26 may be included if they are under the investor's legal guardianship.
Grandchildren are generally not permitted to participate, but there is a loophole. The investor, that is, the grandparent, can be issued temporary guardianship of their underage grandchildren. The child does not have to be an orphan, and his parents do not have to be deprived of their rights. Temporary guardianship can be issued for a limited period at the parents' request.
Other relatives are not eligible for participation in the Portugal golden visa program.
Family members can join the investor afterwards
Family members can be granted Portuguese residence permits not only together with the main applicant but also after the investor has already got a Portugal residence visa. 
Our clients use this opportunity to get Portugal golden visas for their newborn children and for parents who turn 65 and start meeting the program's conditions.
What should I invest in and how much to get a Portugal residence permit?
The minimum investment under the Portugal residence by investment program is €250,000. This amount is to be invested in support of art and culture projects. However, this option is not popular with investors and has been chosen by only one investor out of 261 in 2022.
Real estate. Most investors prefer buying a property to get a golden visa to Portugal. If purchasing a property built less than 30 years ago, its cost must be over €500,000. If real estate was built more than 30 years ago, it could be bought for €350,000 but with the obligation to conduct a major overhaul.
For commercial properties located in low-density territories, the minimum investment amount is 20% less: €400,000 and €280,000, respectively.
Renovation can be done by an investor or developer. If the investor purchases a whole building like a villa, it means he is the one to arrange rehabilitation works and pay for it. 
If the investor buys a share in a real estate project or an apartment in a hotel complex, the overhaul will be performed and paid for by the developer. Though, when the complex is restored, investors will not be able to reside there permanently. Such properties are considered commercial and intended to be rented out for vacationers. Yet, investors are guaranteed rental income and can have a free stay for up to four weeks a year.
Natalia Oganesyan,
Real Estate Chief Operations Officer
For purchasing residential real estate, geographical restrictions have applied. In 2022, only properties in the Madeira archipelago, the Azores islands or inner regions of Portugal are eligible to be bought as an investment under the Portugal golden visa program. Though, no restrictions apply to commercial properties.
Foreigners are still allowed to purchase residential real estate in populous cities like Lisbon and Porto and coastal places but will not be granted Portuguese investor visas for that.
Properties to buy to get a Portugal residence by investment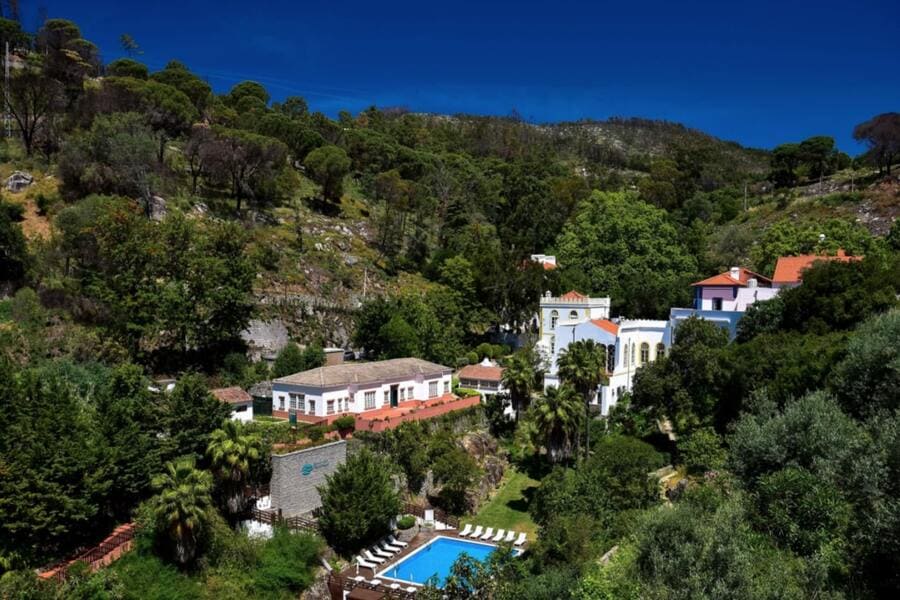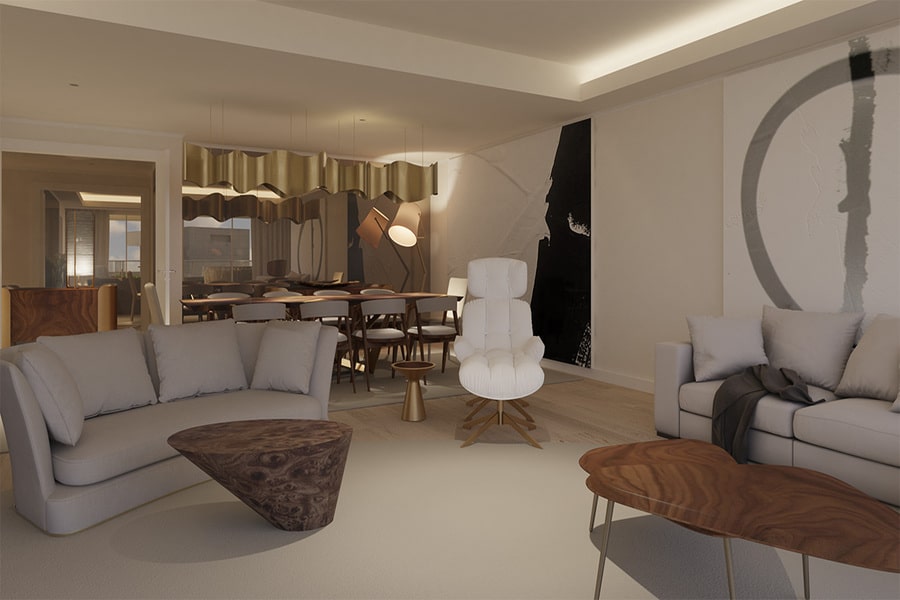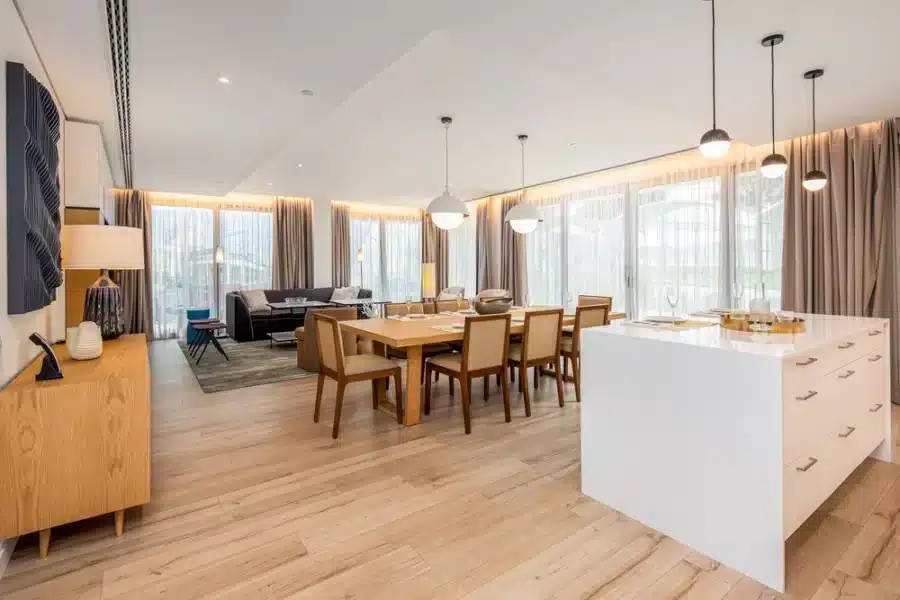 Funds. Buying shares of investment funds is the second most popular option. The minimum investment amount under this option is €500,000. One needs to invest for at least five years, but usually, funds operate for 6—10 years.
About two hundred Portuguese investment funds are registered with the Portuguese Commission for the Securities Market, but only about a quarter of them are suitable for golden visa applicants. The requirements are the following: investment of at least 60% of the capital in the Portuguese companies or real estate, and the maturity of shares is from five years. Some funds are explicitly created for Portuguese golden visa applicants.
I got a Portugal golden visa by investing in the fund. For me, it was important that the fund invested in real estate, as it is a conservative market with minimal risk. The lawyer offered me four reliable funds on which they had conducted the Due Diligence check, and I chose the EQTY Global Growth Fund. 
The fund's annual profit is 3%, and it will be operating for 8 years. So after this period, I will receive 20% of the investment amount as profit.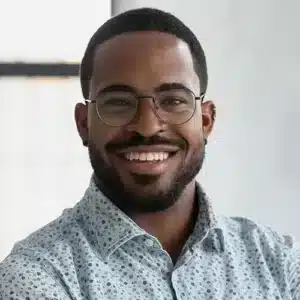 Joseph,
a shareholder of a waste recycling company
Bank deposit is the third most popular investment option in 2022. To get a residence visa to Portugal, one needs to transfer to a Portuguese bank deposit account €1,500,000 or more. The applicant can open a deposit at any bank licensed by the Central Bank of Portugal, both national and international.
This option demands the least engagement of an investor and does not involve any risks. However, the required investment amount is 6 times more than the minimum under the Portugal investment program.
Business. Due to complexity and a high degree of participation, two options related to investment in business are not very popular with golden visa applicants. 
The first option requires a transfer of at least €500,000 to the charter capital of a Portuguese company, followed by the creation of at least five jobs. A company can be already existing or new that is just registered by the investor.
Creating 10 new jobs is the only requirement under the second option. The minimum amount of the capital transfer is undefined.
10 jobs creation
Can be credited as an investment under the Portugal program
Research activities. An applicant can also transfer €500,000 to support research activities carried out by public or private research institutions participating in the national science and technology program.
Besides direct investment, investors bear additional costs:
€533 per person for the application fee;
€5340 per person for the residence permit card issuance fee;
€400+ per person for medical insurance;
6—8% of the property value for transfer tax if investing in real estate;
up to 7.5% for fund commission if investing in fund shares.
How long does it take to get the status of a Portugal resident, and how to do it?
Normally, golden visas to Portugal are obtained within 6—8 months. In cooperation with Immigrant Invest, investors undergo the following steps:
The preliminary Due Diligence check. This check shows whether the applicant is eligible for participation in the investment program and if there are risks of denial of the application.
Signing the agreement. We sign agreements with applicants only after they have passed the preliminary check to make sure they have good chances of a golden visa obtainment, and we are able to assist them in this undertaking.
Choosing the investment option and object. Immigrant Invest experts provide investors with the advantages and disadvantages of each option. When the option is chosen, we recommend reliable properties, funds, banks and projects to select from.
Opening an account in a Portuguese bank. An investment must be made from a Portuguese bank account, so the investor has to open one. It can be done only in person; thus, the applicant comes to Portugal at this stage. Before going to the bank, the investor gets an individual taxpayer number, as it is on the list of required documents for opening a deposit.
Drawing up a power of attorney. Most subsequent actions do not require the investor's presence, so an Immigrant Invest lawyer will perform them by proxy.
Fulfilling the investment condition. The investor transfers money to their account in the Portuguese bank. Then the money goes on property or fund share purchase or another investment.
Preparing the documents. The investor has the necessary documents collected, translated and notarised, as well as the forms filled out.
Applying for a golden visa. E-copies of the documents are sent to the Portuguese Immigration Office, or SEF. Then, our lawyers make appointments for the investor and their family members to get fingerprinted. All of them come to Portugal, provide biometrics and hand in the original documents.
Getting approval and residence cards. SEF considers the application for up to six months. Upon the application approval, residence cards are issued within two weeks. The investor can pick them up in person or through the lawyer by proxy.
Renewing residence cards every two years.
We help investors to obtain a Portuguese residence permit in the shortest period of time, but sometimes the process is delayed for exceptional reasons. For example, during the pandemic, the application process took more time than usual. Extended queues for Biometrics are possible as well.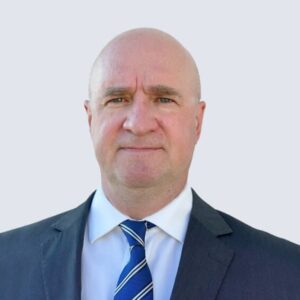 Victor Esik,
Head of the Portuguese office
What documents should I provide to get a residence visa to Portugal?
The standard package of documents includes:
A passport.
Evidence of legal entry and stay in Portuguese territory.
Medical insurance.
Сertificate of no criminal record.
A taxpayer number in Portugal and the country of origin.
A declaration of no debts to prove the fulfilment of tax obligations.
Evidence of the investment made. For example, in case of real estate investments, it should be the certificate of ownership of immovable property.
The application fee payment receipt.
A sworn statement in which the applicant confirms compliance with all the requirements for the implementation of investment activities in Portugal.
Permission given to SEF to consult the Portuguese criminal record files to check whether the applicant committed any crimes.
If family members are included in the application, birth and marriage certificates should also be provided. The documents must be translated into Portuguese and notarised.
What are Portugal golden visa holders obliged to?
To maintain their residence permits and be able to renew their status, golden visa holders must respect the terms of the Portuguese investment program:
keep investments till they get Portugal citizenship or a permanent residence permit;
spend at least 7 days per annum in Portugal;
pay taxes if applicable. For example, property owners are to pay IMI, annual property tax;
stay with a clear police record;
have insurance;
be registered in Portugal.
Portuguese residence permit holders need to be registered at a residence address in Portugal, as the address must be indicated on the residence permit card. If you have bought a residential real estate as an investment, you can be registered there. In other cases, you must either buy a residential property or rent it for at least one year. The minimum property or rental cost is undefined.
One of our clients got a golden visa by capital transfer to a Portuguese bank. To have an address in Portugal, he chose to rent a villa. We selected several properties for him to choose from, contacted the landlord, checked the details of the rental contract and the state of the villa, and concluded the rental agreement by proxy.
Natalia Oganesyan,
Real Estate Chief Operations Officer
When and how should Portuguese residence permit cards be renewed?
Portuguese residence permit cards are to be renewed every two years until their holders get a permanent residence permit card or a Portugal passport. To be eligible for renewal, investors must meet the conditions stated in the section above.
Golden visa holders prepare a package of documents and then submit an application online. The fee for re-issuing a card is two times less: €2,663 per person.
The set of documents must consist of the following:
A Portuguese residence permit card that is valid or has expired within half a year.
A passport.
Two photos.
Evidence of a residential address in Portugal.
Evidence of financial solvency.
Permission given to SEF to consult the Portuguese criminal record files to check whether the applicant committed any crimes.
Tax payment information, if applicable.
The cost of Immigrant Invest services already includes the support for extensions of residence permit cards — for investors who initially applied for a Portuguese residence permit with our legal assistance.
Can I obtain Portugal citizenship?
Portugal golden visa holders get the right to apply for citizenship five years after obtaining a residence permit. Applicants must have no convictions and an A2 level of Portuguese. The consideration of the application usually takes about seven months, and the whole procedure of obtaining Portuguese citizenship can take up to a year.
Portuguese legislation allows dual citizenship, so investors do not have to renounce their first citizenship when obtaining a Portugal passport. Citizens of Portugal can visit not only the Schengen countries but more than 180 other states without visas.
Instead of a Portugal passport, investors can get a permanent residence permit. This option is attractive to those who would lose their first citizenship after obtaining a Portuguese one due to the legislation of their country of origin. The terms of getting this status are similar, but investors also need to prove they have a place of residence in Portugal and earn a decent income.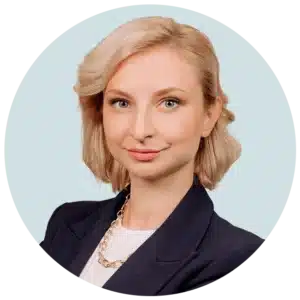 Evgeniya Morozova,
Head of the Legal Department